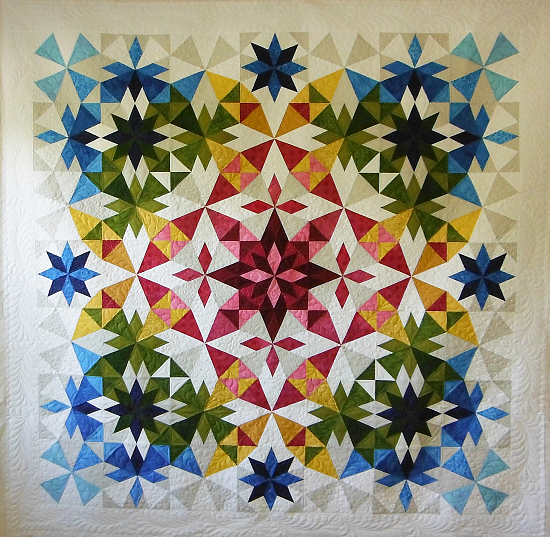 Are you ready to try something new and different? Do you fancy a bit of a challenge now and then? Maybe you are a confident Beginner, or you feel like an Intermediate quilter but aren't quite sure how that translates to a project.
The Alaska Rainbow Class will help propel you forward while building and reinforcing sound quilting skills.
Designed to take your quilting and colour confidence to the next level, this class will also help you focus on precision cutting along with piecing accuracy.
This quilt uses solids, prints or a combination of both to encourage you to play with colour. We can help you choose your fabrics, or we can provide a specialized kit just for you.
Each week we will zero in on a specific portion of the project. We will guide you logically through all the steps with tips and tricks as you learn sound quilting skills that you can translate to future projects. We also offer extensive after class resources to help you finish this stunning quilt.
Join us, create the Alaska Rainbow Quilt, and take your quilting up a notch.
| | |
| --- | --- |
| Skill Level: | Intermediate |
| Skill Details: | Ability to cut from ruler or template accurately. Sewing experience and consistent Scant or True 1/4" piecing skills. |
| Instructor: | Ann Mitton |